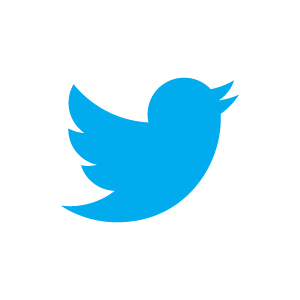 TraviAut
Make the Game Fun Again!
Terms and Conditions
The following terms institute an agreement between you (the User) and TRAVIAUT. These Terms of Service (the "TOS") govern your use of the services provided by TRAVIAUT (the "Services").
BY USING THE SERVICES YOU SIGNIFY THAT YOU AGREE TO THESE TERMS OF SERVICE, including that you agree to transact with us electronically, that you consent to the information practices disclosed in our Acceptable Use Policy (the "AUP").
Please note that we offer the Services "AS IS" and without any warranties. These TOS govern your relationship with us and our suppliers. We may change these TOS at any time, as we deem appropriate. If we make changes that we believe will have a material impact on your use of the Services, we will let you know by sending an email to you if we have your current email address, and by noting on our website that these TOS has been updated. If you disagree with the changes to these TOS, discontinue your use of the Services. Your ongoing use of any Services after the changes take effect signifies your agreement to the new terms. We encourage you to review these TOS regularly.
You will be held responsible for any actions performed on your accounts whether it is done by you or by others! If the server security is compromised, the account holder is responsible for all violation of TRAVIAUT TOS and AUP including abuse related issues, and all disconnects and reconnects associated with the violations. TRAVIAUT does not harden or enable additional server security software outside of operating system defaults.
TRAVIAUT Responsibilities
TRAVIAUT agrees to furnish the Services, which are paid for in advance by the User, to the User, subject to complete compliance with the AUP and these TOS.
The bot should work on every operating system that supports Java including Windows, Linux and MacOS.
TRAVIAUT reserves the right to refuse services to any potential User and / or to deny renewal of the Services to any existing User, at the sole discretion of TRAVIAUT.
Changes to Terms of Service and AUP
TRAVIAUT TOS and AUP are both subject to change at any time and without notice at the sole discretion of TRAVIAUT. A change in policy shall not be a reason for early contract termination or non-payment. User recognizes that the nature of the service provided and the initial rates and charges have been communicated to the User. The User is aware that from time to time rates may change based on availability of hardware, overall market conditions or other factors. Users will be notified of any increases in rates or charges.
Billing / Payments
All billing and invoicing is done under Coordinated Universal Time (UTC).
Non-Payment / Service Interruption
The User is responsible for keeping enough Credit balance on his/her account for the Services to continue. The Services will be interrupted if there are not enough Credits to extend the Service period and the license keys will have no effect on available TRAVIAUT features. TRAVIAUT is not responsible for data integrity, regardless of circumstance.
Refunds / Charge-Backs
We offer a money back guarantee of 3 days for ALL of our Services. Any and all charge disputes or refund requests must be reported directly to TRAVIAUT within three (3) days of the date of the first payment made. A charge which is deemed valid by TRAVIAUT, and validated by our TOS and AUP will receive a full refund.
License Keys Type change
By upgrade from keys type to other you can not back to old type .